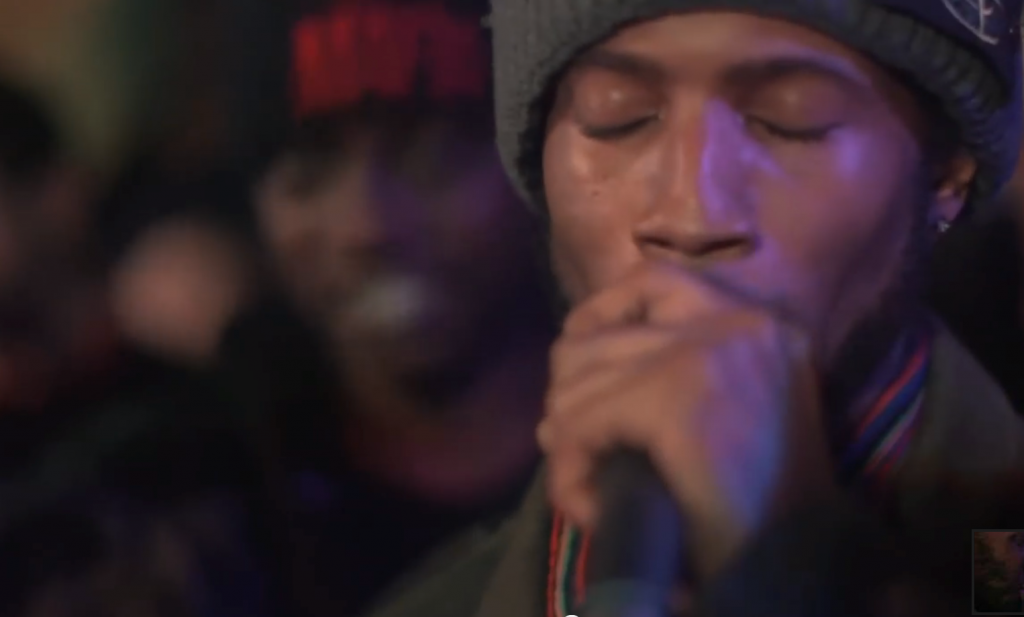 Running a rougher regime, straight from the raucous ranks of East London, come UK grime crew Newham Generals, alias Footsie and D Double E. The duo, notoriously signed to Dizzee Rascal's Dirtee Stank imprint, is still going strong, representing all that grime culture was and is. While the genre today has seemingly faded into oblivion, say descended to ghost-level, these cats put testimony to the fact that the London streets and dungeons remain on lock down and grime is still set to spit in your face. Lean in, as D Double E welcomes you to his lyrical reality in this FACT Magazine freestyle over a subzero beat, from the gutter to the gut. Light up and find out:
Know what I mean? Now let's ready this grimey gem, reminiscent of a time I had almost turned my back on, until this hard dose of realness blindsided me. Just witness the fitness as commander D Double E and wingman Footsie blaze their way through a banging Boiler Room basement session. This is nasty from the get go: 18 minutes of relentless verbal assaults, endless in flow and variation, MCing on an insanely high level. Literally. Hard-hitting in nature, the artistry is off the charts. Again, literally, it's under ground. I advise you to watch this to the end, not that you would even consider leaving the party, but still. Selecta, what a gwan?!
This grime thing looks really promising, don't you think?
Oh my what?!