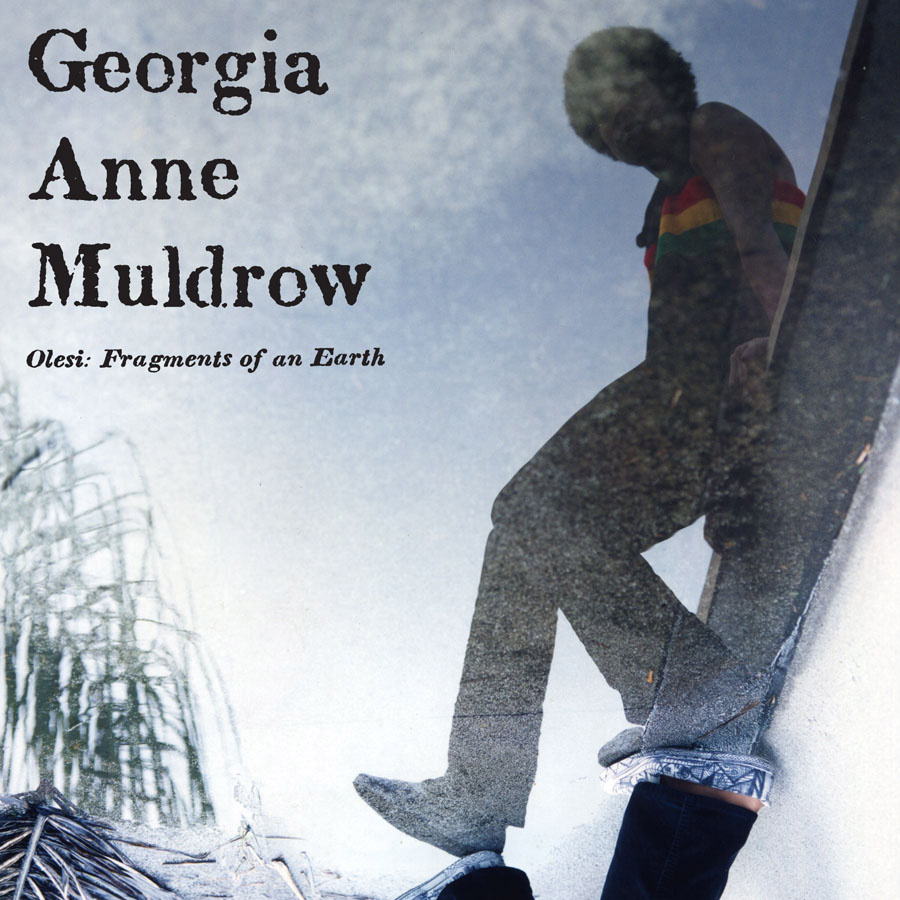 "Live my life from different places like a space cadet / Folks on planet earth act like love's the hardest thing to get to." -Georgia Anne Muldrow "Wrong Way"
When I first heard Georgia Anne Muldrow's track "Wrong Way", I knew I was on the right way. If there is such a thing. You know what I mean. The track off of Georgia's mindboggling 2006 debut LP "Olesi: Fragments Of An Earth" (find the instrumental beat fragmentals to Olesi here), as the first female artist to sign with Stones Throw Records, struck a chord with me almost instantly. Yes, finally, something different. I immediately ordered her previous self-released EP "Worthnothings" and was met by a much darker, more experimental soundscape that drew me in even deeper. Here was a singer, songwriter and producer testing the boundaries, meddling with polyrhythmic sounds in a free-form, obviously jazz and hip hop induced environment, travelling to distant, dissonant higher spheres on some type of astro-soul, call it SOME OTHA SHIP.
Only recently was I reminded of her amazingness and that first album of hers, upon hearing DJ Harrison's take on her track "Because". It's not that she hasn't been producing. She's been keeping busy, close to her family, all the while honing her skills, singing, writing, producing, making beats, developing her gift in numerous projects and finding out, how to contribute on a whole other level, albeit in her own dimension. It's called creating and it's timeless.
"I've seen both my parents pursue their dreams and they always told me, 'It ain't about the 9-5. That's the machine'." -Georgia Anne Muldrow, Straight No Chaser Interview, 2006.
This beauty of a track originally featured on Mos Def's album "The Ecstatic", but can also be found here.

There's not many videos of Georgia online, but these two should give you a nice impression of this beautiful being.
Here she is in the studio with Danish producer Kriswontwo, doing what she does.
And this is her working on a remix for Mochilla's Timeless Remixed EP. All natural.